Tue, 26 Mar 2019 - 22:29:35 CEST
✍
And ESNBU articles have DOIs. ESNBU is the spearhead of change. It's our achievement in other ways too - through us and thanks to us, now all NBU periodicals will be able to assign and deposit DOIs and metadata.
Read more ...
Mon, 07 Jan 2019 - 18:55:06 CEST
✍
This brief Annual Statement compares expenses from 2015 to 2018.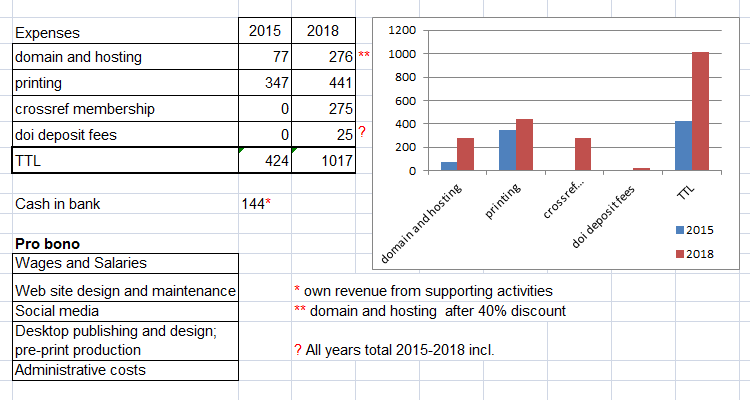 Read more ...
Sat, 29 Dec 2018 - 20:59:54 CEST
✍
English Studies at NBU is updating several policies and procedures as we continue to strive for more transparency, compliance with industry standards and better editorial practices which focus both on quality and global reach. Stay tuned!
Read more ...