Annual statement plus cost rise from 2015 to 2018
This brief Annual Statement compares expenses from 2015 to 2018.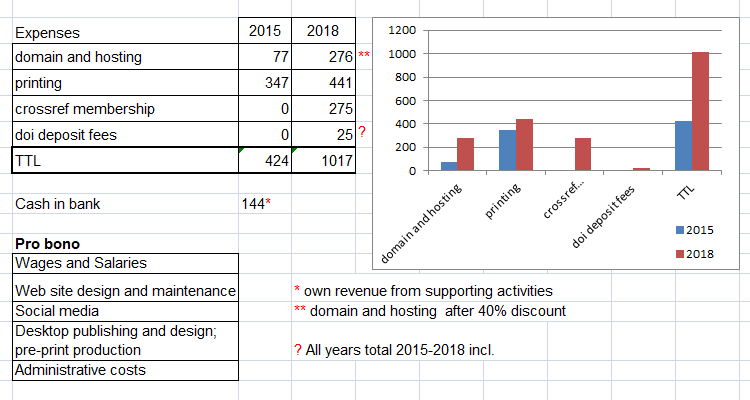 We set up the journal with our own funds from additional activities which later became journal supporting activities. Those funds are spent on domain, hosting and printing. Some support from the Department kept us publishing but we still used our own supporting activities.

Over the last year we managed to show results to the high management and have been partly supported now by the Publishing house to cover expenses for domain and hosting, printing, crossref membership and doi deposit fees.

However, spending on individual activities has risen since 2015:
- domain and hosting spending has increased by 358.5%
- printing costs have gone up by 127%
- now Crossref will be 'leaching' out
In total, our expenses have grown by 240% while we still receive the same amount of funding.

Many of the activities related to running the journal are unpaid because we save up by doing these ourselves.
Wages and Salaries
-Editors' work;
-Reviewers' work;
-Web site design and maintenance;
-Social media and content management;
-Desktop publishing and design;
-Pre-print production;
-Metadata management and submission
-Bookkeeping and accounts

-Administrative costs;
-Promotion and advertising;
-Print/hard-copies distribution to libraries
-Database liaison and management
-Domestic and international postage

-...

Very soon we'll be in need of more people involved to help us in the future.
Are you one of them? Give us a shout!

Or maybe you want to take a larger part in the journal life? Become a Patron!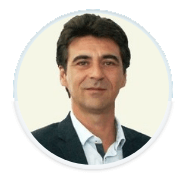 Stan Bogdanov
Managing Editor